Manufactured by:
MTH
Road numbers:

371 – 75 cars made 329 – 75 cars made

Product ID:

20-94536, 20-94537

Cars produced:

150

Delivery to members

: February 2022
Original MTH Artwork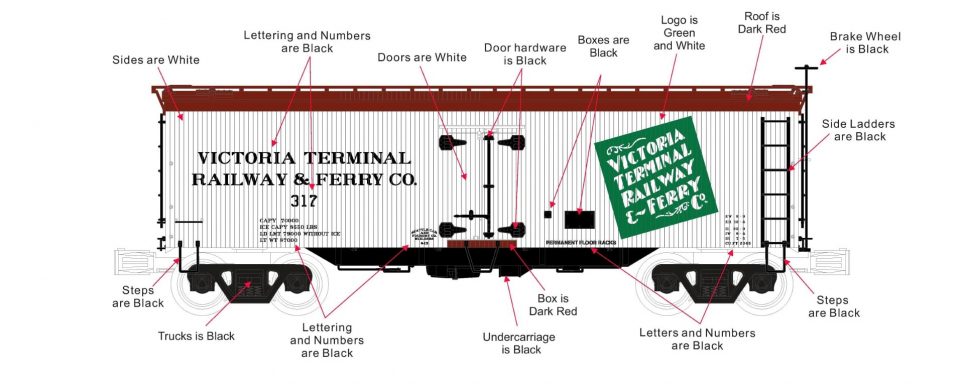 SOLD OUT from CTTA Check your local hobby shop for availability
Cars may still be available to order at: Kelly's Kaboose, Kamloops BC Central Hobbies, Vancouver, BC Eastside Trains, Kirkland, WA
May 10, 2021: The Canadian Toy Train Association is pleased to announce this very unique Victoria Terminal Railway & Ferry Co. 36′ Woodside reefer manufactured by MTH in their Premier line. This very limited production "O" gauge car comes in two road numbers in 3 rail.
The Canadian Toy Train Association member cost is $ 85.00 CDN per car including shipping within the lower mainland and Vancouver Island. For American members, the cost is $65 USD plus $12 USD shipping.
This is the 6th MTH car in our Canadian reefer series, and the 12th MTH product produced for our Canadian series. These cars are a limited one-time run.
Actual production model O gauge car shown.