CTTA member to member services.
Items
 

FOR SALE

 

are listed first. 

WANTED

 

items follow.

This listing is provided as a service for the benefit of CTTA members looking to buy, sell or trade specific toy and model train items.
For Sale – MTH British Columbia Railway Boxcars
May 21, 2023 by member Tom Mower. Contact Tom by email at dmmower@hotmail.com
Tom has 6 of the large British Columbia railway Boxcars, all with original boxes. 6 different road numbers. $300.00 for all six.
For Sale – Atlas O PGE Snow Plow
May 1, 2023 by member John Warlimont. Contact John by email at jewarl@gmail.com or by phone at 604-855-2740
Atlas O Pacific Great eastern Russell Snowplow. Product ID: 30010395.10 or 30010395.20. New in box. $70.00.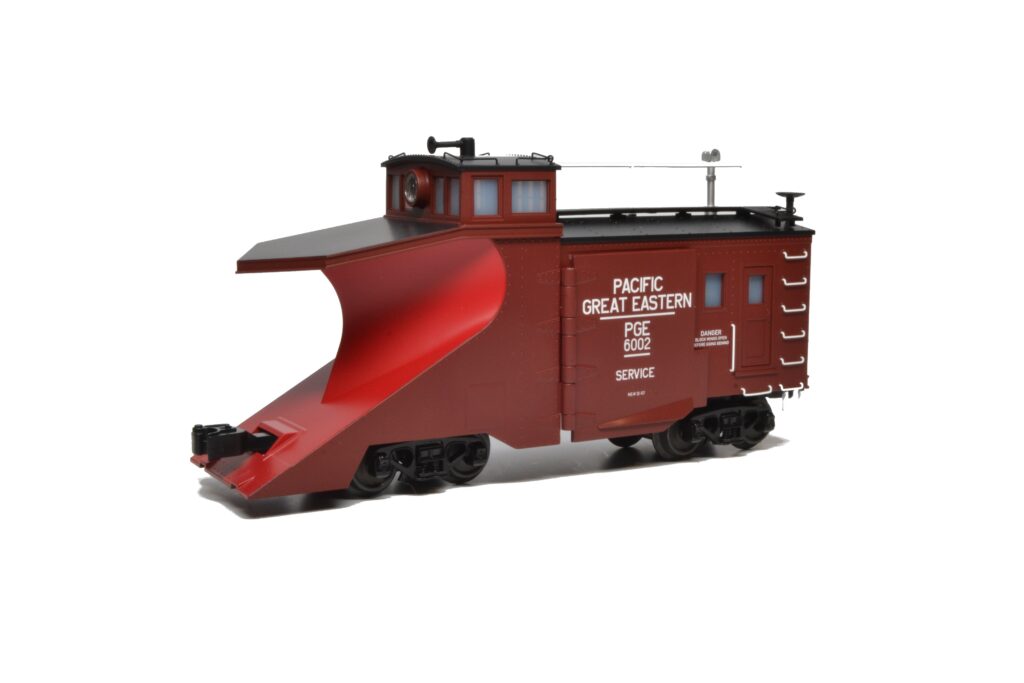 For Sale – Lionel Special Boxcars
Feb 23, 2023 by member Ernie Schmid. Contact Ernie by email at bes2001@telus.net or by phone at 604-585-9513
Lionel 6-29200 Lionel Railroader Club Exclusive box car 6464 style #9700, stamped LRRC. New in box with shipping carton.  Never run. $60.00.

Lionel 6-52086 CTTA (TTOS) Exclusive box car 6464 "Pacific Great Eastern". This was the last club exclusive car issued while we were still part of TTOS.  Issued 1996. New in box with shipping carton. Never run. $90.00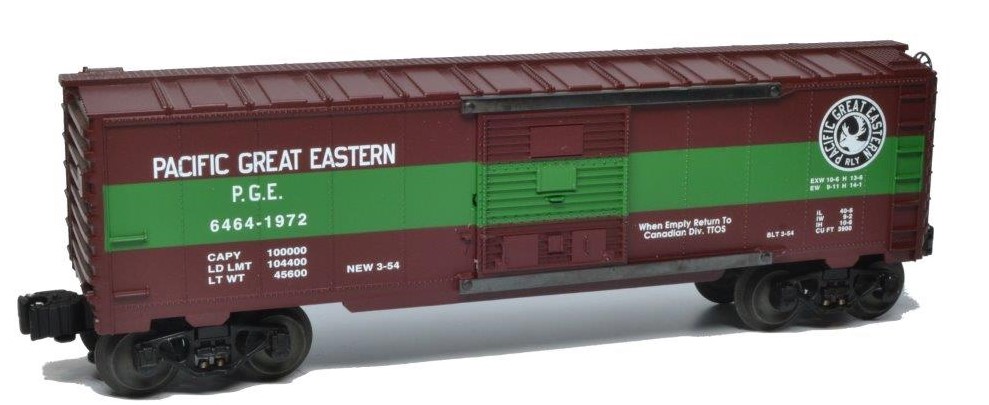 For Sale – American Flyer S gauge collection
Feb 20, 2023 by Member Norrie Spencer. Contact Norrie by phone at 1-250-652-1862 or by email at rosenorrie@shaw.ca
Norrie Spencer, of Saanichton on Vancouver Island, is selling a large collection of American Flyer S gauge. 1946 – 1957 3-digit action cars, action equipment, locomotives. Norrie can service and repair AF S gauge.
For Sale – Lionel Legacy Control Expansion Set #993
Feb 12, 2023 by member Randy George. Contact Randy at 604-786-0398 or by email at rageorge8888@gmail.com
Lionel LEGACY Expansion Set #993 – 6-14294 – $500.00 (plus shipping if required).
Works with the Lionel Legacy #990 command set or the new Lionel Base 3 to be released this year. Includes an updated CAB 2 (V1.72), transformer and charging base, new rechargeable batteries and Legacy instruction manual. Click images to enlarge.  
or Sale CTTA Club Cars – PGE Crane
Feb 2, 2023 by Member Paul Kardolus. Contact Paul by phone at 604-253-1483 or by email: cdjockfm44@hotmail.com 
2018 MTH RailKing Pacific Great Eastern Crane Car, BOTH road numbers, 6501 and 6503. New in the Box (NIB) condition. $75.00 each or both cars for $140.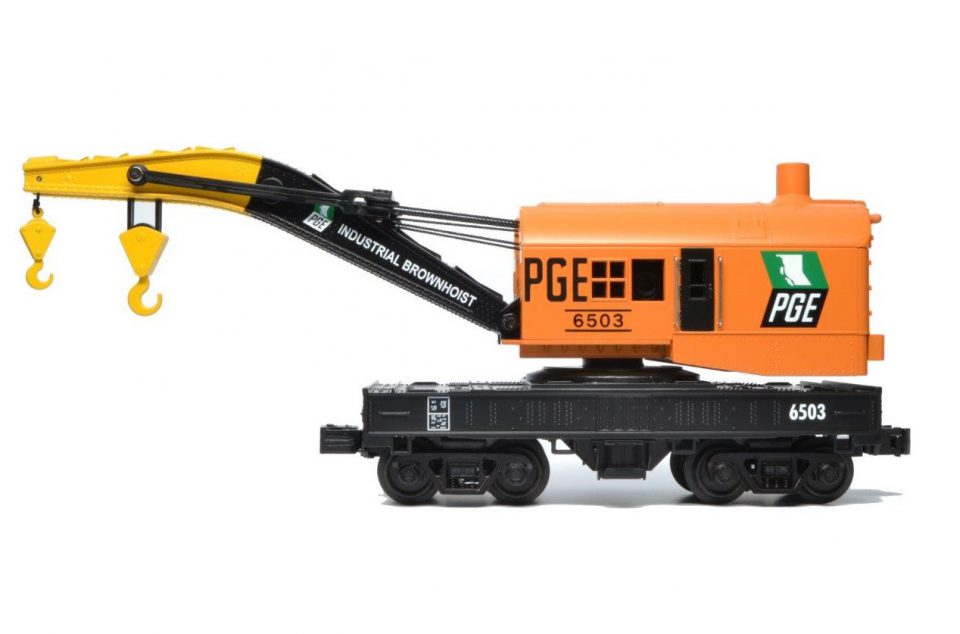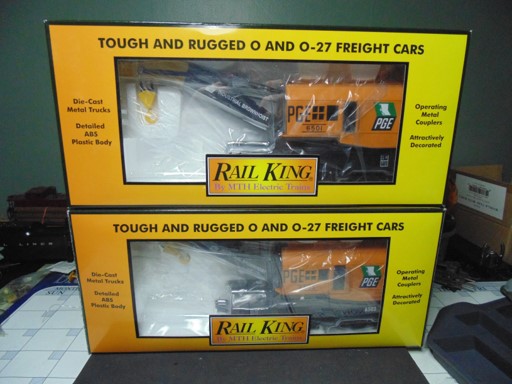 For Sale Lionel Postwar & K-Line  
Feb 1, 2023 by Member Ken Showers. Contact Ken by phone at 250 478 6590 or by email: kandhshowers@gmail.com
K Line Milwaukee woodside reefer #79018 Stock # K 762-1372. In box, never run. REDUCED – $30

Lionel postwar Extended vision caboose, #6517, EX + condition. REDUCED – $75

Lionel postwar Barrel loader, #362, EX, REDUCED – $75.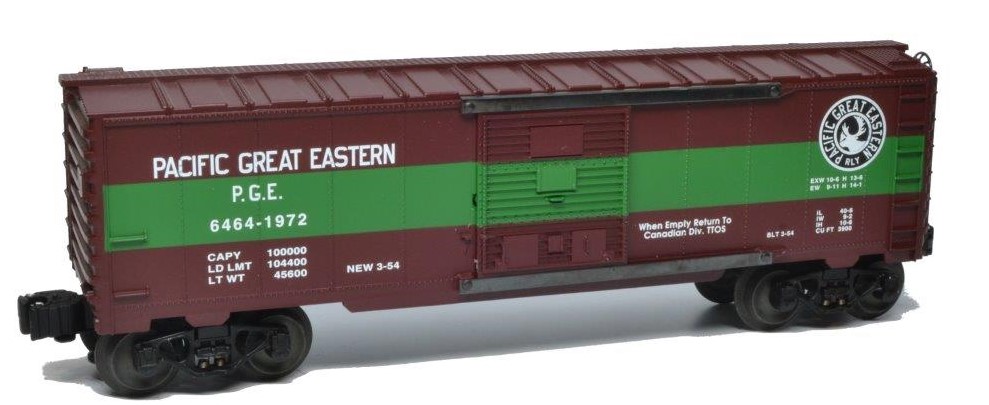 For Sale: Artist Wentworth Folkin print of CP 2220 Passenger Train Winter scene 18″ x 28.5″
Nov 18, 2022 by Member Ed Santor. Contact Ed by email at trainut@telus.net or by phone at 778-848-3874.
Six (6) Original Artist Wentworth Folkin prints available of Canadian Pacific 2220 with a Heavyweight Passenger Train in a gorgeous, snowy, Winter scene. Kids are playing hockey on a frozen rink, a couple in a horse and sleigh watches as the steam locomotive chugs by with steam bellowing from the stack.
Prints are numbered, unframed, $150.00 each. Shipping included from London Ontario.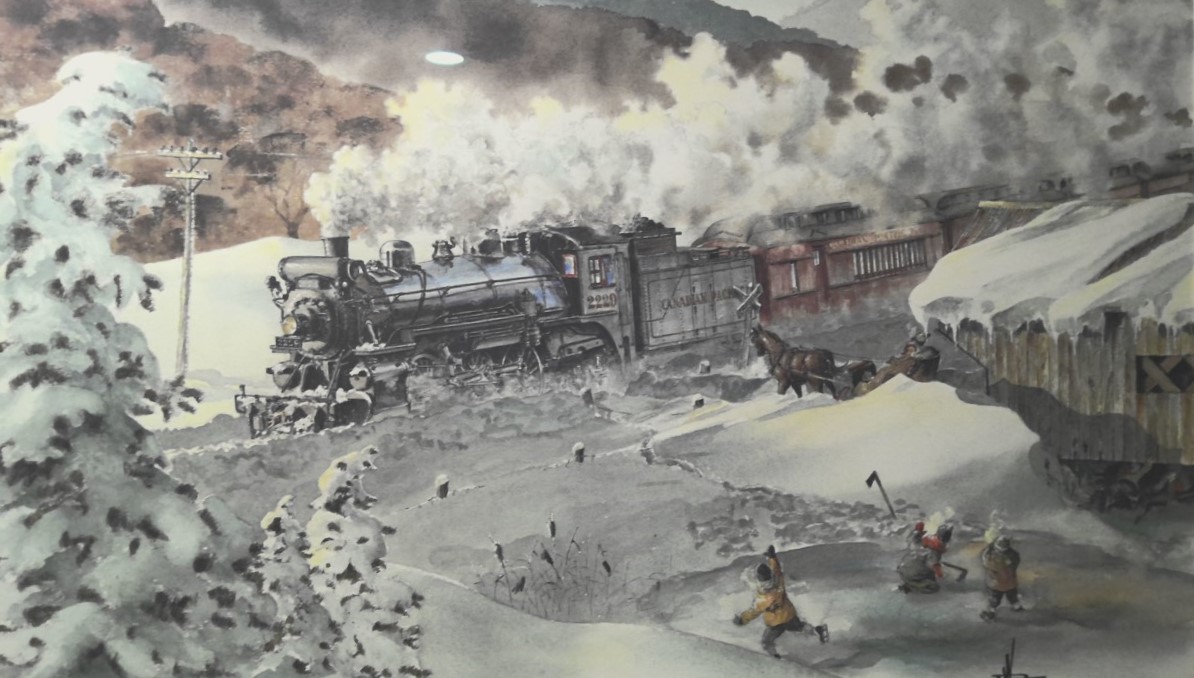 Wanted: CTTA PGE Caboose by MTH
Dec. 18, 2022 by member Pip Spaull. Contact Pip by email at spaull@bell.net
Pip is looking for BOTH road numbers, #1833 and #1843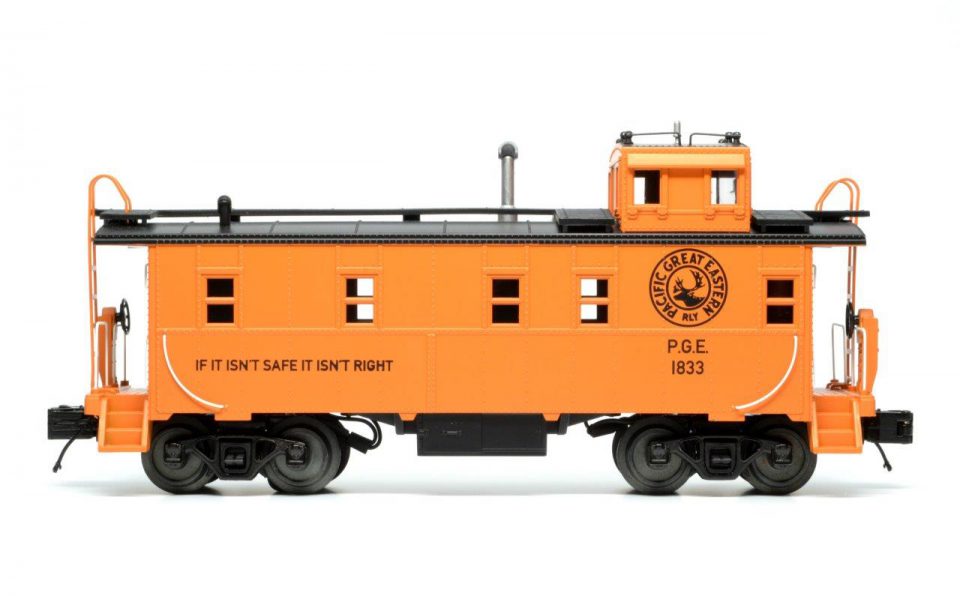 Wanted: 6-wheel U-frame prewar motor
By member John Constible. Posted Feb 21, 2021. Contact John at 604-852-4688 or 4john_constible@telus.net 
John is looking for a 6 wheel, U-Frame motor and a slide on headlamp for an early #33 Prewar engine, 1912 time frame. Picture of 4-wheel frame and the intended engine here: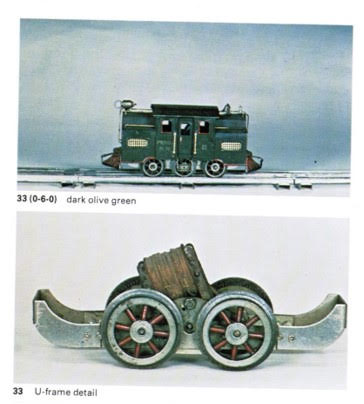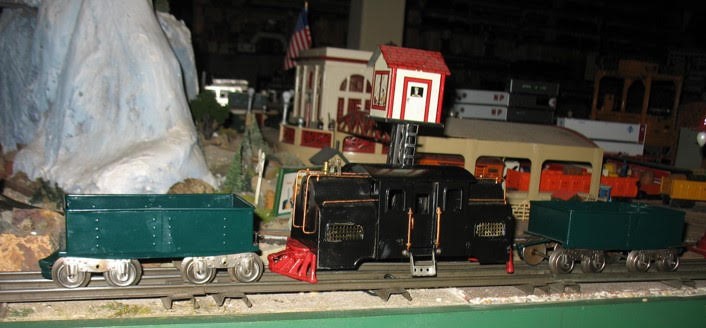 Wanted: MTH Railking Alaska Budd Cars
By Member John Romano, Duxbury, MA. Posted Dec 9, 2020. Contact John by email at john_romanomd@yahoo.com or by phone at 781-789-7130
John wants MTH RailKing Alaska Budd cars, product ID 30-2387-1, from the 2003 Volume 2 catalogue.

Wanted: Pair of Lionel FasTrack switches O-72 RH & LH 
By member Rick Westendorf. Posted Jan. 2, 2021. Contact Rick by email at dogncat@shaw.ca 
Rick is looking for a Lionel Fastrack Remote Control Switch, O-72 right hand, Product ID is 6-81952 and the matching O-72 Left hand Product ID 6-81953.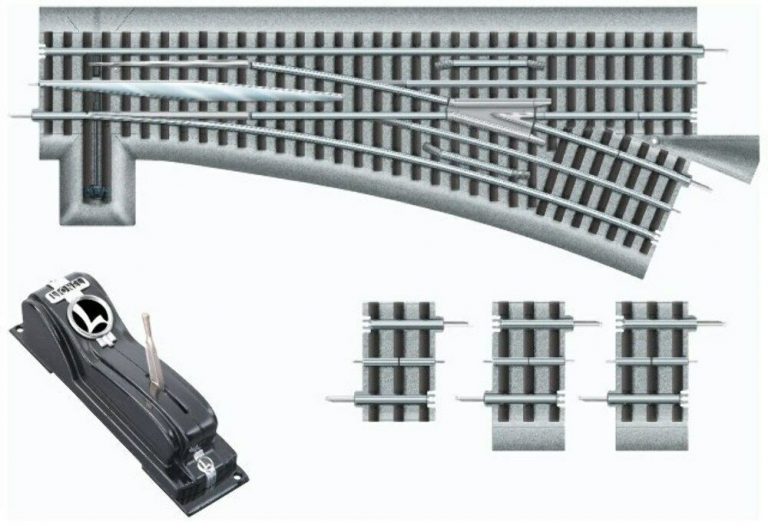 Wanted: MTH Premier Alaska Railroad F7 A-B-A diesels
By member John Romano. Posted Nov. 2, 2020. Contact John by email at john_romanomd@yahoo.com or by phone at 781-789-7130 in Duxbury, MA. 
John is looking for the 3-unit set, product ID 20-20391-1, from the 2014 Volume 1 catalog. https://mthtrains.com/20-20391-1

Wanted: Lionel 1950's paper and parts
Member Gerry Shaw is looking for the following items, produced by Lionel during the 1950's. Contact Gerry by e-mail at: choochoo@smartt.com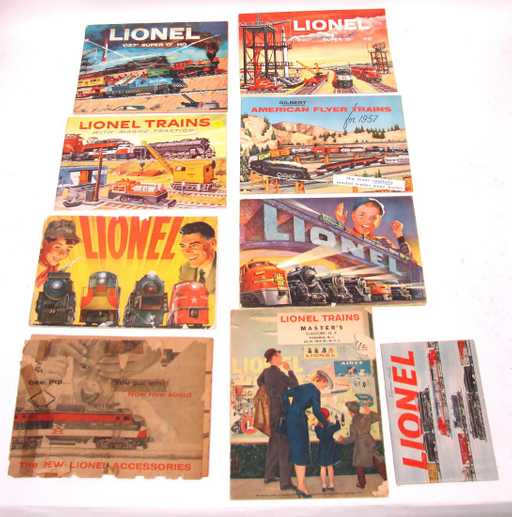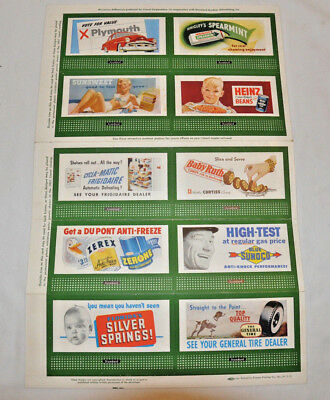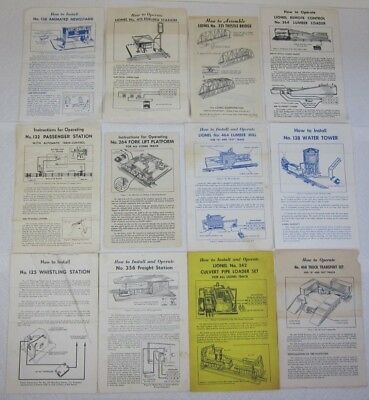 Service Station Listings booklets, 1950 – 1955
#310 Billboards full sheets or loose, 1950 – 1957
#494 Aircraft Beacon with unpainted aluminum tower, or just the upper deck piece.
# 125 Whistle shack with dark green base, only the base as I have all the other parts.
Wanted: Postwar Train Set lube & smoke tampers
Member Gerry Shaw is looking for the following items, produced by Lionel during the 1950's. Contact Gerry by e-mail at: choochoo@smartt.com
Small grease tubes that were included in postwar train sets.
#675-33 Wooden smoke tampers (smokestack cleaner tool) – need 17
Wanted: O Gauge MTH CN Stock car
Member Jim Sutherland is looking for the MTH 30-8706 Canadian National die-cast stock car , Issued 2004.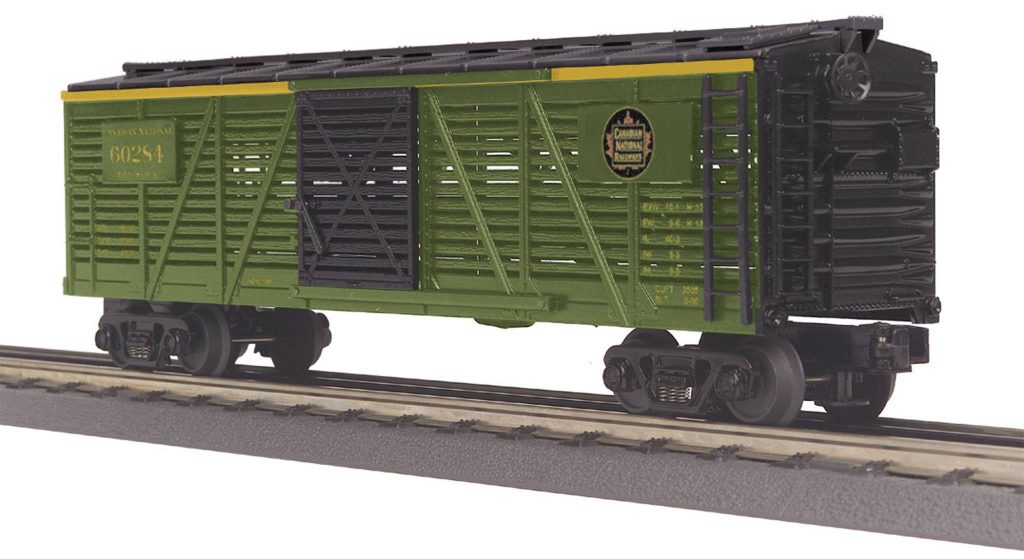 Contact Jim by phone at 250-727-1804 or by e-mail at sudds@shaw.ca (Posted Dec 2016.)
Wanted: Shelf brackets for trains – 3 tier
3 Tier shelf brackets for displaying model trains
CTTA member Tom Modica is looking for some specialty shelving brackets that allow 3 different levels to be mounted with one bracket. The brackets fit the usual vertical mounts with the slots that support shelf boards of various widths. See pictures below.
Contact Tom by phone at 360 738-3842 or by email at: ogfhrr@gmail.com (posted 2015)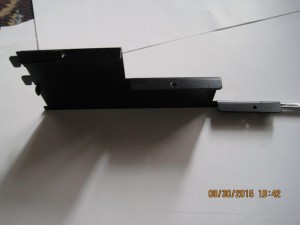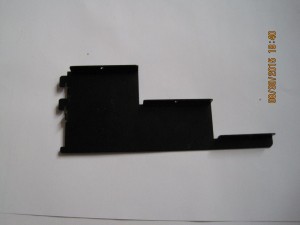 Wanted: Lionel Christmas boxcars
Lionel Christmas boxcars: 6-36275 (2004); 6-36253 (2003).
Contact Ian Kennet at iank07@shaw.ca
I will buy both from one guy if the price is right, or individually. They should be in very good condition or better, please, and thanks.  My wife and kids like these ones.